The 5th Annual Harvest Feast: FREAK SHOW
The 5th Annual Harvest Feast: Freak Show to benefit the Castro Country Club stars Alaska Thunderfuck of RuPaul's Drag Race with Mistress of Ceremonies Heklina at San Francisco's classic Verdi Club on Thursday evening, October 30.
It's the night before Halloween and this year's event is a formal dinner and "Freak Show" – a fun and light-hearted celebration of the CCC's past, present and future. At 6pm, side-show freaks will invite you in for hors d'oeuvres, non-alcoholic drinks and freaky fellowship. Dinner seating, entertainment and silent auction begin under the Big Top at 7pm, with a scrumptious four-course meal by JJardine Catering & Events.
For information and tickets, click here: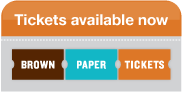 Or visit: http://harvestfeast2014.brownpapertickets.com/
The Castro Country Club is a clean & sober gathering place for all people and a home for the queer recovery community. We endeavor to be a space where all can seek wisdom, serenity, courage and joy.
Since April 1983, the Castro Country Club has been a safe haven for LGBT people in recovery from drugs and alcohol.
Please consider giving back and making a donation to the Castro Country Club. Many supporters choose to make donations on monthly payment plans through our secure online donation service.
Although the Castro Country Club is fiscally sponsored by the San Francisco AIDS Foundation (EIN 942927405), the Club is entirely self-supporting. All donations you make via this website specifically support the programs and services of the Castro Country Club.
To make a tax-deductible donation today, just click the "Donate Now" button on the right! Or send a check to: Castro Country Club, 4058 18th Street, San Francisco, CA 94114. Thank you!